Since its founding 26 years ago, World Trade Press has been a leading authority on the topics of international trade, international travel, and world cultures. The majority of our content (about 85 percent) is proprietary to World Trade Press. It is the result of collaboration between our in-house editorial staff and an international team of writers and topic experts, who are recruited based on their research skill and first-hand knowledge of a given topic. Where applicable, an attribution at the end of an article credits the writer or researcher. An attribution is considered impractical when many individuals contribute over time to the initial creation and subsequent updates of a single article. See below for profiles of our current in-house editorial staff and international writing team. A portion of our content (about 15 percent) comes from reliable public domain sources or is reproduced with permission from top-tier international organizations. Reproducing this material in the same products with our proprietary content serves our clients by uniting valuable information in one accessible location. The sources for this information are listed on each applicable page.
Publisher
Edward G. Hinkelman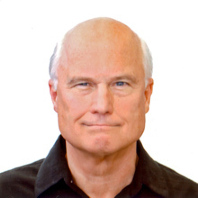 Edward G. Hinkelman
Edward G. Hinkelman is an international economist with degrees from Tufts University and the University of Paris, and is the CEO/Publisher of World Trade Press. Mr. Hinkelman has more than 30 years' experience as an importer and exporter, and has traveled to and done business in more than 80 countries. He is the author of the industry standard Dictionary of International Trade, now in its twelfth edition, and three other industry reference books. Mr. Hinkelman has been a member of the National District Export Council and a visiting lecturer on trade-related subjects at the University of Michigan, Tufts University, San Francisco State University, numerous TEC (The Executive Committee, now known as Vistage) meetings, and other industry programs and seminars.
Ed loves to travel the world and savor its varied cuisines: street pad Thai in Bangkok, ceviche in Mexico, Shanghai dumplings, French bouillabaisse, Japanese sushi, Indian dal with naan, Russian borscht, Argentine lomo, San Francisco cioppino, Italian seafood linguine, and North African lamb coucous are just a few dishes that come to mind.
Editorial Team
Elizabeth Freitas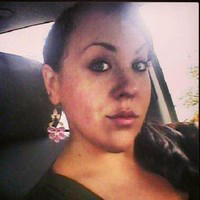 Elizabeth Freitas
Elizabeth Freitas was the Senior Manager of Linguistic Resources at World Trade Press. She earned her BA in English and German at Hillsdale College, then earned a CELTA from St. Giles College and a teaching credential from Sonoma State University. Her travels have brought her through the UK, the Netherlands, Germany, France, Spain, Portugal, Italy, Greece, Turkey, Israel, Egypt, Kenya, South Africa, Canada, Mexico, and Costa Rica, including a stint living and teaching English in Cairo. She is conversant in Dutch, German, Spanish, and Portuguese. Some of her favorite foods are tom kha, ful mudammas, salted licorice, mushroom matar, and bacalhau com natas.